Exploring Pedassaare cape by foot
We will explore the unique windy natural landscapes of Pedassaare cape that are under constant attack from storms, as well as waves
Exploring Pedassaare
We will explore the unique windy natural landscapes of Pedassaare cape that are under constant attack from storms, as well as waves.
In Pedassaare, we can see the oldest and thickest coastal pines in Estonia, firs that crawl along the ground, rubble barrier, and a lot more interesting. Our trip takes us past Soviet border defence facilities, which merge with the surroundings without ruining the integrity of this special place.
If possible, we will visit Kaarli farm museum with a genuine coastal farm and old tools, collected over the years, that are kept in its barn.
PRICES:
Up to 20 members: 120€
For groups of 21 to 40 participants: 200€
Other tours
rldisain
2020-03-21T10:32:29+02:00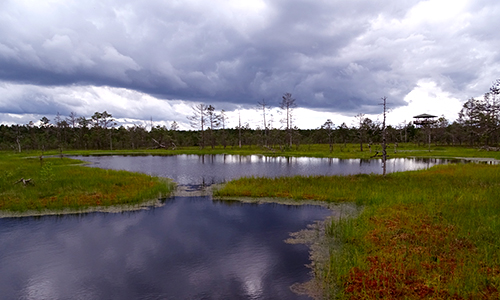 Going to a bog is great fun during each season – bogs are extremely versatile and colourful, and not only during autumn.