Wonderful palaces and chateaus of Latvia – 3 days
During the trip we will visit two major baroque palaces in Latvia, built for the Dukes of Courland – Rundāle and Jelgava Palace.
Program
We will visit the most beautiful baroque palaces in Latvia. The Rundāle Palace built during the 16th century was located on the northern side of the pond. It can be seen in the design of F. B. Rastrelli as a small square field with towers in the corners. Most of the interior decorations were created between 1765 and 1768 when a sculptor from Berlin Johann Michael Graff, and Italian painters from St. Petersburg Francesco Martini and Carlo Zucchi worked at the palace. Also is beautiful The French Garden.
Jelgava Palace is the largest Baroque style palace in the Baltic states, the greatest work of famous Russian court architect Bartolomeo Rastrelli and one of the few cultural monuments remained in Jelgava. Today it is the house of Latvia University of Agriculture. We will also have a excursion in the Family Vault of the Dukes of Courland in the Jelgava Palace. Mežotne Palace is one of the brightest examples of classicism architecture in Latvia. Landscape is carefully planned and harmonious. It's expressive auxiliary buildings, the beautiful park, Lielupe River, and the picturesque landscape over the river in a unified ensemble.
The Birini Castle , built in 1860 on the hill next to Lake Birini, is admired for its elegant and expressive outline. The building's overall architectural style can be classified as Neo-Gothic but its interior design is in the Neo-Renaissance style and features a staircase adorned with wood carvings, historical tile stoves and extravagant rooms. Bauska Castle is situated on a picturesque spit of land where the Mūsa and Mēmele rivers converge into the Lielupe. The Bauska Castle ensemble consists of two sections. Livonian Order Castle, built in the middle of the 15th century, is the oldest one – with only ruins remaining. A more recent part of the ensemble, built in the late 16th century, is the residence of the Kettlers, the Dukes of Courland. We will also have excursion in the St.Trinity Church tower, in the Eleja manor park and restored Tea house, in Lielplatone manor house and restored manor laundry.
Other tours
casperdisain
2021-02-07T20:51:56+02:00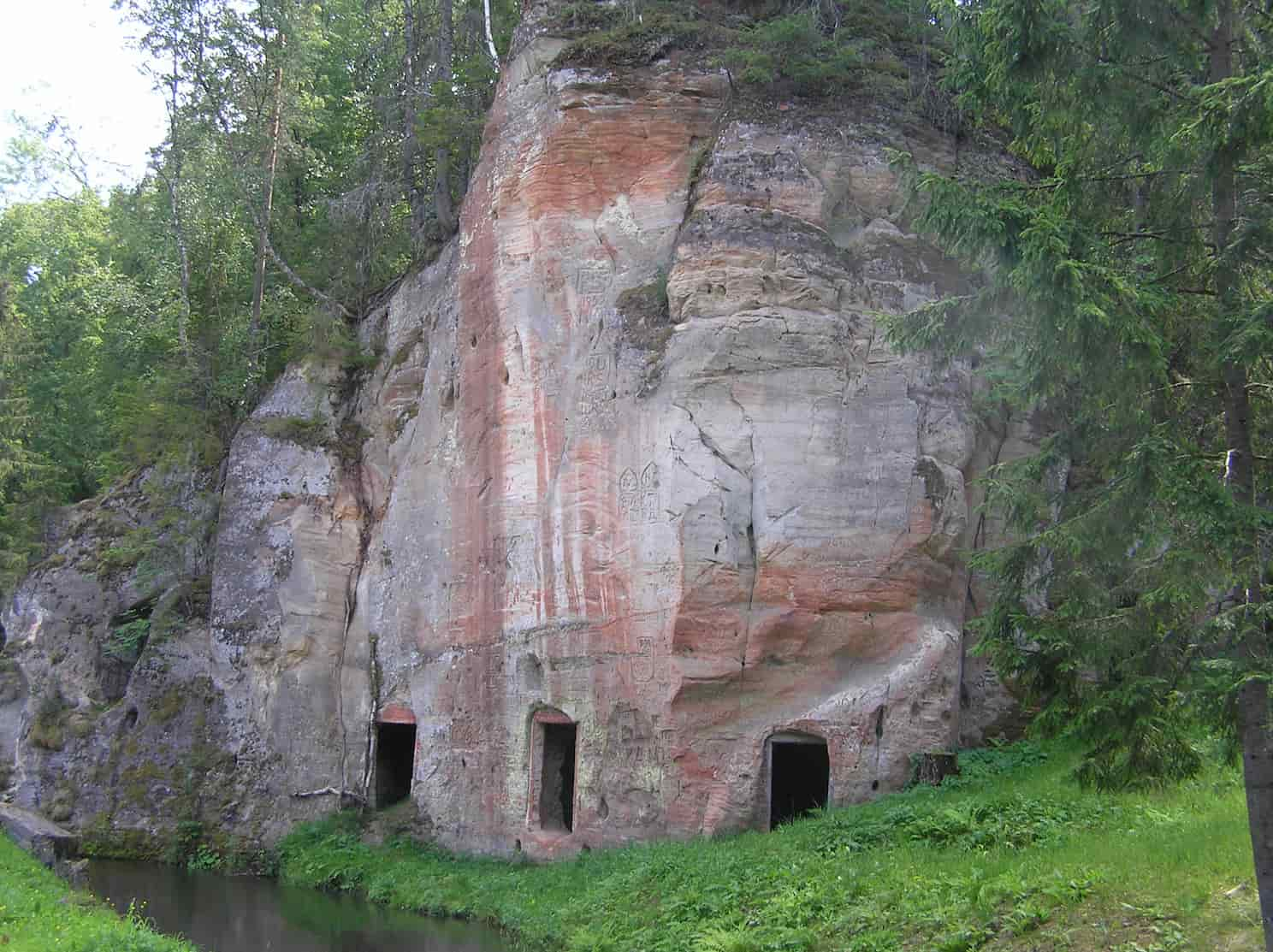 We will visit Āraiši Lake Castle - the only reconstruction of a 8/9 – 10th century fortified settlement in Europe, Ungurmuiža manor - the unique Latvian baroque style wooden building with its one-off wall-paintings heartily. Līgatnes paper mill and the historical center of the paper mill village, secret bunker of soviet tyime, sandstone caves. Have a beer tasting in Raiskums beer factory.